But–the potluck event to honor volunteers and the history of our Greater Seattle Subud Group has been postponed until fall.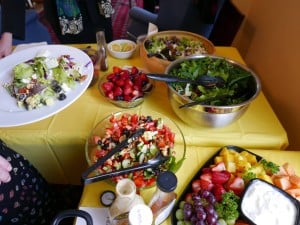 The potluck on the 21st is an opportunity to reconnect with familiar Subud sisters and brothers and to welcome new members.
Please do bring food; your contribution will enable us to have a bountiful and varied buffet. If you bring a dish with several ingredients, please note them; folks with food allergies and sensitivities will thank you.
There will be an opening immediately after the women's Latihan, but this will not change the time of the potluck (right after the regular Latihan). After the opening of our newest Subud sister, she and the women helpers will join us.