Internationally-known Mime and Subud member since 1959, Richmond Shepard, in one of those quintessential Congress moments, dropped by the couch on which your humble narrator was finishing up one of his August Postcard Poems, and proceeded to discuss the current situation in Subud New York, the dwindling and aging population of the Subud community there and his feeling that that could be rectified with outreach. Thanks to my trusty I.C. Recorder, we taped an impromptu interview.
In segment one Richmond discussed the issues mentioned above and the continued relevance of other Subud traditions, such as separate latihans for men and women and the issue of Gays and Lesbians in Subud.
In the second interview the discussion of gender fluidity and how he feels Subud handles it continued. He believes anyone is entitled to do latihan.
He also discussed the future of the Subud New York property, how he feels that it would be best to sell the property and support Subud houses and enterprises throughout the country. Short of that, given the turnout of Subud NYC (15 men for a Sunday latihan), suggested being proactive about doing outreach for Subud. He felt that the three month waiting period was a "relic of its time" and was concerned of the aging nature of the Subud New York population.
He talked about how he found Subud and how he was opened. He discussed what Subud has meant to him in his life, how the latihan has given him guidance, and kept him healthy. Listen to Part Two: 17:30.
In the final segment he gave an example as to how the latihan saved his life. He also talked about his daughters and the need for gun control and police education to deal with the issues of violence, as exemplified by recent incidents in Dallas, Minnesota and elsewhere. Listen to Part Three: 8:02.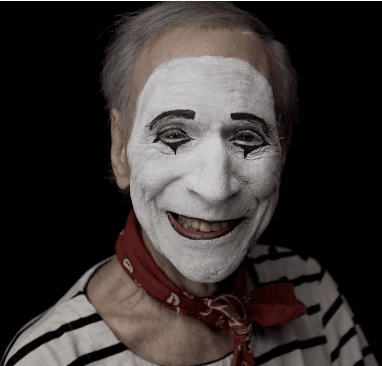 See also this New Yorker profile on the World's Oldest Mime, including some great old video of one of your favorite Subud mimes.