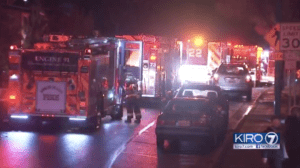 From Annie Padilla, regarding the devastating fire on Monday, October 24, 2016 that destroyed their home and many others and took the lives of two people and their pet cat "Baby":
We are receiving an outpouring of calls & messages. Thank you to everyone who has reached out.
Many people have offered to help us, and are asking what they could do.
If anyone feels moved to help, they can send kitchen items of all kinds, such as
glass food storage containers, small cutting board, cooking utensils, small cooking appliances, and the like to: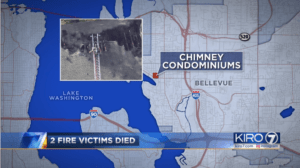 Evan & Ann Padilla
P.O. Box 92
Bellevue, WA 98009-0092
The cause of the fire is undetermined. The fire was very severe, and the entire building was badly burned.  25 fire trucks were on the scene, but they were never able to stop the fire. It continued to burn for over three hours.  Fire burned each and every one of the 21 units in the building. About 60 people have been displaced.  The roof is missing on over half the building.
It is a sorry sight to see. We have hired security to be on sight 24/7 to protect the property from looting or personal injury.
They are not permitting us to enter our unit due to the instability of the building, and toxic fumes.
We are not sure if we will ever be allowed back in.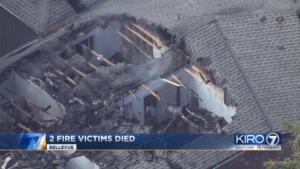 Detectives on the police force continue to investigate. We know only a few of the details.  This is one topic we are avoiding, as frankly, it's just too emotionally difficult to discuss.
We may have found an apartment in downtown Bellevue, located just a few blocks from our previous address. If it works out with our insurance company, we will move there within the next few days.
Thank you to everyone who has reached out to us during this very difficult time.
Please keep us in your prayers.
Annie Padilla