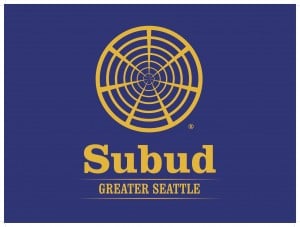 This is the website for Subud Greater Seattle, a non-profit organization dedicated to providing Subud members with a place to do Latihan Kejiwaan. Subud is an international, spiritual association of people who share a unique experience known as the latihan. It is an association of men and women of all nationalities, all beliefs and faiths, and all cultures, with a common aim: to improve ourselves as human beings through our worship of God. Subud is not a new religion and requires no study or teacher.
Our house in Seattle is available for rentals as Spring Street Center.
Information on Subud USA is available here.
Information on the World Subud organization is here.
To the right is a section entitled Recent Posts. There you'll see links to recent articles of interest to members of Subud Greater Seattle, including events, member news and other happenings. Dewan Meeting Minutes are below that under the PAGES header. Thanks for your interest in Subud Greater Seattle. 
Subud and the Seven Circles symbol are registered marks of the World Subud Association.