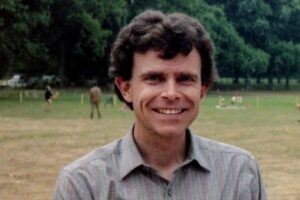 In 1983 Rayma and I had the privilege of attending the 7th World Subud Congress at Anugraha, a conference center Subud was building in Englefield Green, England, near Windsor.
During that congress, Bapak came and gave many talks. Amelia and Emmanuel Williams got married. Rayma and I worked in the tea tent and learned how to serve tea properly. Many, many dear Subud friends who are no longer with us were there. We saw the interior of a wonderful conference center we Subud members designed and built that still exists today (though we don't own it).
Recently a friend sent me a link to Rachman Cantrell's photo album from that time. It was great to see how we all looked 37 years ago. And to remember, with fondness, our Subud brothers and sisters from that time some living and some now gone.
Go ahead, take a peek: Subud 7th World Congress Photos
Many thanks to Rachman Cantrell for sharing these photos – Oswald