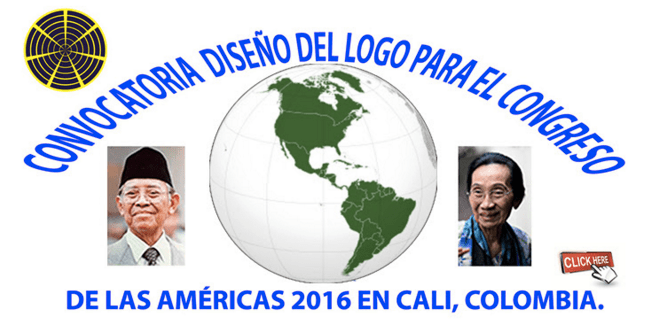 The organizing committee of the Congress of the Americas 2016 calls those Subud members with skills in design, Communication or Visual Arts to participate in the competition to choose the Logo of the Congress that will be held between the 10th and 27th of August 2016 in Cali, Colombia.
These are the competition rules:
First- All the Subud members with skills in the design field will be able to participate, as well as probationers and young people that haven´t being opened but who have knowledge in Image development. Click HERE for more information.