From SICA-USA
We'll celebrate Subud culture on Friday, November 13, 2020, at 7pm PST on Zoom with a virtual rendition of the annual SPNW Kejiwaan event's culture night. Each performer will take five minutes to give you a taste of their art and those confirmed include:
Susilawati Bryant, Hamilton Cheifetz, Michael Cooke, Elisha Gullixson, Lucas Hille, Michael Koach, David Lynch, Morris McClellan, Jim O'Halloran, Albert Palmeter, Lawrence Pevec, Riantee Rand, Renata Reid and Luther Schutz.
Paul E Nelson is inviting you to a ZooMooka.

Topic: SICA-USA ZooMooka
Time: Nov 13, 2020 07:00 PM Pacific Time (US and Canada)

Join Zoom Meeting
https://us02web.zoom.us/j/2064225002

Meeting ID: 206 422 5002
One tap mobile
+12532158782,,2064225002# US (Tacoma)
+13462487799,,2064225002# US (Houston)

Dial by your location
+1 253 215 8782 US (Tacoma)
+1 346 248 7799 US (Houston)
+1 669 900 9128 US (San Jose)
+1 312 626 6799 US (Chicago)
+1 646 558 8656 US (New York)
+1 301 715 8592 US (Germantown)
Meeting ID: 206 422 5002
Find your local number: https://us02web.zoom.us/u/kd6wmTHvLS
Here is info on some of the performers: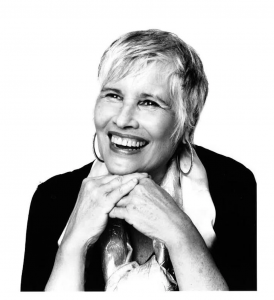 Susilawati Bryant
*Susilawati was born on Kaien Island in The North Pacific, just south of The Alaska Panhandle, in the Canadian province of British Columbia. She was raised in the colonial cities of Prince George, Vancouver, & Kelowna, BC.
"Born Singing!" is a title of one of her albums. When meeting a new human she is often heard saying "Hello! My name is Susilawati & I would rather sing than talk & I would rather swim than walk." Still true, today. From reverie to the irreverent, & some might say irrelevant, Susila's writing is significantly influenced by rhythm, rhyme, & the zeitgeist of her times.
Susilawati was Class Poet for her Prince George 1962 Graduation Class, continuing with a UBC Memoir-writing group of five since 2004, & was accepted into SFU's Editing Certificate Program.
Lucas Hille: Music Bio (the Subud version)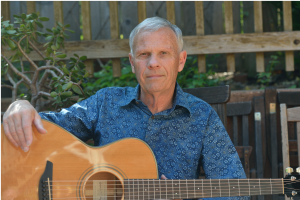 I began singing in the 1960's, an outcome of my spiritual practice called Subud.
In the early days, I sang in Subud cover bands, one of which was named "The Open Jaw Flight Band." We had some illustrious gigs in a few Legion Halls in and around Vancouver.
At some point, early on, a few songs came to me, mainly in Country style, because some of the music I enjoyed and played was in that genre. In time, more complex songs began showing up, such as "Little Boys' Pockets", aka, "The Child In Me."
At the time, a reporter who heard me sing "Pockets" at an open mic wrote:
"Lucas isn't Dylan and he isn't Lightfoot. He might just be better." In hindsight, I think her comments both excited and scared me.
In the mid to late 1970's, a singing Subud brother, Isman Kanafsky, moved to Vancouver, and we formed a band to support the songs he had received. We played mainly at local Subud functions, although we did travel in my Volkswagen Van to San Mateo, ostensibly to play for Bapak, who was giving talks there. Once we had arrived, Isman received that it would not be right for us to play for Bapak, which was disappointing and a bit frustrating, to say the least. This group dis-banded when Isman moved back to the U.S. Isman sparked, for me, an interest in singing and playing from inner guidance, although it would be many years before I would get close to having that experience. Ah, purification….
To follow my dream of being a Country artist, I went to Nashville in the 1990's and recorded two songs with a label there. This was not a pleasant experience, however, it was a learning one, and I returned to Vancouver more determined to follow music as a spiritual, healing path.
Joining me on this path were Miles Simons on saxophone and Salvador Pedraza on acoustic bass. We released one album, "Destination Peace Of Mind", from the title of one of Isman's songs. Sadly, Salvador had to move home to Mexico, and he was replaced by Paul Edwards on Warr Guitar. Our band name was "Spirit Road", and we played at local coffee houses, churches, one festival and one Subud conference.
In 2016, I recorded and released "Spirit Road", an EP featuring my daughter, Veda, Kim Brandt on bass and guitar, and Sophia-Ray Schmidt, the daughter of Petrice Brett, reading her amazing poem, "Breathe Out, Breathe In." This EP was the closest I have come to releasing a fully SICA project: the cover image was an original painting by Aisjah Cassidy, the layout and graphics were by Arifin Graham-an award winning Subud designer, photography by Simone Cherpitel, and, most of the musicians were in Subud. In reviewing this EP, Harris Smart wrote: "This is a collection of original songs with a spiritual resonance. There is definitely a light, peaceful, devotional feeling to these songs."
I am currently working on a new, 5-song EP with help from my amazing daughter, Veda.
You can find me on: cdbaby.com, Spotify and at www.lucashille.bandcamp.com.
The journey continues…
With love and Spirit,
Lucas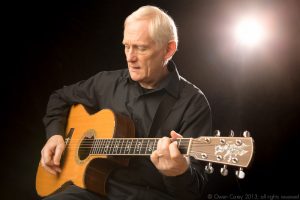 Morris "Mo Mack" McClellan
Morris "Mo Mack" McClellan has been steeped in traditional and roots music. He grew up in a musical family where he was introduced to many forms of folk music, and went on to study the history of Country & Western Music in college. Now, his performances feature old country music, blues, rock & roll, classic folk, contemporary folk, and his own compositions.
About Jim O'Halloran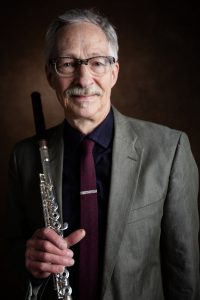 Music means everything to me. I love it because it challenges me to find my center and connection with each note—and the silence between each note— and because it's a shared experience that impacts each individual differently.
I've performed internationally with various ensembles, including leading the Afro-Cuban jazz bands Chela and Freezerburn. My experience over the years has given me not only an extensive list of tunes, but a deep reserve of excellent players to call for specific needs.
I'm currently playing with my own groups, including the Jim O'Halloran Trio, quartet, quintet, and sextets which specialize in jazz, Afro-Cuban, and African music.
When I'm not playing or writing music, I enjoy reading, bicycling, spending time with family, and cardiac electrophysiology (yes, really—I'm an RN-recently retired). I also love going on walks near our home in Seattle with Lyle, the best dog in the world.
Jim O'Halloran, Flute
Jim graduated Magna Cum Laude from Eastern Washington University. He did post graduate study with Felix Skowronek and attended master classes with Julius Baker and James Galway. Jim has played internationally based out of Seattle since the late 1970's. He was the leader and composer for afro-cuban jazz bands Chela and Freezerburn. Jim has played with Orquestra Yerbabuena, Mambo Cadillac, Expresión Latina, Global Village, Orquesta Ilusion, Latin Dimension, Orchestra Zarabanda, the Deano's House Band, Michael Nicolella, Bochinche, and Charanga Danzon. Jim is currently playing with his own group, the Jim O'Halloran Trio and Quintet including top Seattle players D'Vonne Lewis, Royce Shorter, Jr., Jacques Willis, Marina Albero, Bill Anschell, Dean Schmidt, Farko Dosumov, Osama Afifi, Ben Verdier, Ricardo Guity, Lance Lu, and Denny Stern.
Jim's music is available on Spotify, Amazon, and iTunes.
Riantee Rand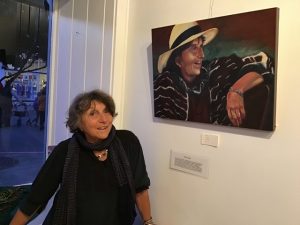 Riantee Rand was born in Paris, France, where her first book of French poetry was published. After traveling around the world she moved to the Mendocino Coast with her husband and 3 children in 1973. She participated in poetry readings, radio shows and contributed to reviews, magazines and anthologies with her poetry, articles and short stories all over the country. She has been a translator of French Poetry and Art Essays. Two books of her poetry, one of non-fiction, one of travel stories and a fictionalized memoir are in print as well as her first book for children.
Renata Reid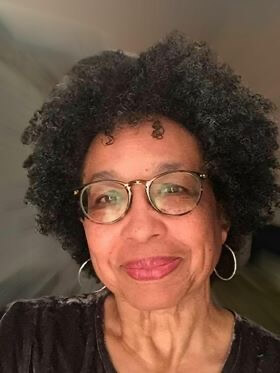 Renata Reid is an acupuncturist, a silk painter, designer, and writer of poems. She divides her time unevenly between these avocations to alternately satisfy her muse and the need for food, shelter, and a lifelong addiction to fine art supplies and visiting distinctly soulful places. You can find her on social media or by googling the first two words of this bio, especially when combined with the words, "Alison" and "Bretell" or "silkpoetry."
Luther Schutz bio
I grew up in NYC in a musical family, the son of Juilliard graduates. My father worked on Broadway musicals and I remember spending a lot of time backstage over the years.
Leaving NYC for California and medical school at age 21, I became part of the Bay Area folk music scene.
In the ensuing years I have been a singer-songwriter, a member of several bands and vocal ensembles, including Inner Voices, Midlife Crisis, and Equinox. Lately I have been singing jazz standards and exploring the Great American Songbook with my dear friend and brother Elisha Gullixson.
I have lived in rural northwest Washington for the last 43 years with Maryam, my wife of 50 years. I retired in 2010 after a 33 year career as an ER doctor. We have four children and eight grandsons!