Eastside Latihan!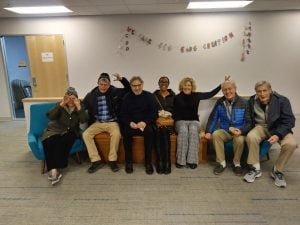 Dear Brothers and Sisters,
We have been renting facilities from the First Congregational Church of Bellevue throughout the 2000's. Gradually the attendance at these latihans has dropped to only a couple of couples and one member coming on a regular basis. When we were gone for two and 1/2 months, the concern was that only one couple would attend. And so, it was decided to suspend these latihans.
At our first meeting coming out of COVID-19 lockdown, our General Meeting In July, I asked the group if it was time to abandon these latihans and end renting this facility. At that meeting there were 8 people who said that they would attend regularly.  And yet they have not.
So, does it make sense to continue this rental?  For the next two Fridays – April 8 and 15 – we will see who attends, and if it's just the five of us, we will then decide what makes sense as far as continuing to rent on the eastside.
Thank You, Oswald
Committe news! 
Work on the South wall will start the week of May 2nd.
We have been saving for this, and may be close, but are not at our goal yet for the project. Please keep those donations coming!  If you are new to donating, any amount helps.  You can put in the donation boxes in the Men's Hall or the Women's quiet room; or send to 1101 15th Seattle WA 98122.
Please make checks out to Subud Pacific Northwest-at Subud Greater Seattle.
Thank you and love, the SGS committee