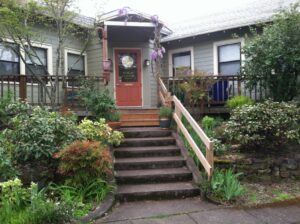 Subud Portland will host the PNW Regional Congress on Sunday, May 15th, 2022.
It will be a hybrid meeting, partially in person, and partially on Zoom. Latihan will proceed normally at 10:15 AM, followed by testing by the Regional Helpers.
Subud Portland will provide a light lunch. In order to plan for this, those wishing to have lunch are requested to RSVP by May 1. Please contact Morris McClellan to sign up for this lunch.
The Regional Congress will start at 1 PM. Main Agenda Items:
Reports

State of Our Centers – Committee & Helpers
State of The Region – Committee & Helpers
Financial Report

Testing for the new committee
The major agenda item is to select a new chairperson and treasurer. Hadidjah and Sherwin O'Bar have been serving in those two positions for a very long time and are ready to move on.
We will cease to function as a region without members willing to serve in this regional capacity. Please consider for yourself if regional service might be right for you at this time.