Note from Rachman:  It seems Menucha's new management has taken a hardline stand on some fairly drastic changes that are listed in the announcement below.  I talked to Oswald about it, and it seems after much negotiation that the new policy holds and therefore, the reason this will most likely be our last Menucha event.  Registration material and pricing will be forthcoming.
Probably last one at Menucha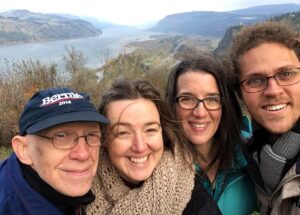 Our annual kedjiwaan retreat has been held at the Menucha Retreat and Conference center for over 30 years. Menucha experienced existential challenges during the pandemic and for this year's event. Your committee has worked hard to secure this site for what will likely be one last visit by Subud PNW. For nearly-all packages, rates are the same or cheaper.
Please plan to attend November 9th to 12th.
What's changed due to Menucha's price and policy changes?
Buildings available to us: Wright, Ballard, The Barn (for 2 or 3 nights) and Boyd (Boyd for 2 nights only)
This year we'll have five "deluxe" couples-oriented rooms
All plans must include meals. And, no cooking will be allowed in The Barn.
Only 8 commuter spots allowed for only Friday and Saturday. These spots had to include meals.
After the 8 commuter spots are filled, for only $75 more we're providing 15 "commuter plus" spots – only for Friday and Saturday and including an upper bunk if you want to stay over Friday night.
All rooms rates include bedding.
There will be no Gift Shop.
What's not changed?
The great group latihans
Insightful testing
Inspiring conversations
The breathtaking view above the Columbia Gorge.
The grounds in and around the Menucha Conference and Retreat Center
And, fabulous entertainment, reflective solitude, and a welcome opportunity to take a break from the rigors of everyday life.
The joy of spending relaxed time with your PNW Subud community and neighbors
There will be the Portland Susila Dharma Silent Auction
We hope you will join us for this extraordinary weekend. You'll be glad you did!
A link to our registration will be available on August 8th. Stay tuned for that information in this publication or click on the link to Subud PNW's website on August 8th.
Donations Please!
As in past years events, we are anticipating that there will be some needing assistance. In order to help these members, we've created an opportunity for you to contribute to this fund.
When you register, you will have an opportunity to donate to our Assistance Fund. Please consider making a donation at that time so that those who need assistance can share this wonderful weekend with us.
NOTES:
We are opening registration on August 8thto allow those wishing to attend 60 days to register. All registrations (including day passes) must be purchased by October 15 and be paid in full at the time of registration.
Most prices quoted are per person, several rooms that are best for couples will by charged by the room. You may register up to 4 people at one time.
Cancellation Policy:  Registrations may be cancelled until October 15 with a full refund less a $50 administrative fee. After October 15, no refunds will be made unless your room/day pass is resold to another registrant, in which case a refund will be issued minus a $50 administrative fee. ($40 for day pass refunds)
Questions about the event and financial aid inquiries can be made at menucharegistrarATgmail.com