The Subud library is a fantastic source for finding Bapak's talks, other Subud books and literature, Bapak's songs and music and videos of his talks!  the videos now have subtitles which make it much easier to follow along with what Bapak is saying in real time rather than waiting for the English translations!  I just watched the last one in the list from London in 1986 and was amazed at how powerful it was!  I even received strongly at the end when he was doing testing!  It was as if I were really with Bapak!  It was no different from the times I was actually in testing sessions with him!  Amazing!
Click the link below the Subud symbol to get to the site or click the link at the bottom of this page to join and receive password access!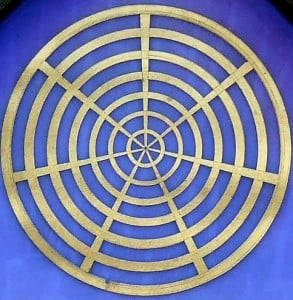 The Subud Library contains over 2,800 talks (many previously unpublished), audio tapes, books and articles by Bapak, Ibu Rahayu, and others with translations in English, Indonesian, Spanish, Portuguese, French, German, Russian, Vietnamese, Serbian, Dutch, and Japanese. Access to the library is restricted to registered Subud members only. If you already have a registered user name and password,  you can proceed to the library and enter your "username" and "password" (case-sensitive, no quotes) in the security dialog.
The documents you are about to access are for Subud members and are subject to copyright.  Please do not modify, reproduce, copy, display, or distribute all or part of these documents in any form or through any medium, including Facebook and other social media,without the prior consent of the copyright owner WSA. To request such consent, please contact: wsa.secretary@subud.org.
Bapak and Ibu Rahayu have previously explained that their talks were received and provided to suit the needs and capacity of the relevant audience. Bapak and Ibu Rahayu have also explained that their talks and writings are guidance, advice and clarifications rather than rules.
If you are a Subud member who has not yet registered and would like to, click here to  complete and submit a library security registration form. We will set up an account for you and email you when your account has been activated (usually within 24 hours).