From Dave Hitchcock
(Western Canada Regional Chair)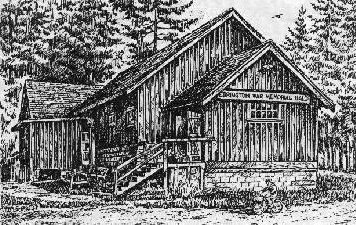 Hi there.
[This] is an invitation to a Subud gathering at Errington on Vancouver Island, on the afternoon of Sunday October 19.
Thank you to Jane Murray-Smith for making the arrangements to rent the community hall.
I am sending this note to all members in the Western Region, as well as the Group Chairs for Subud Fraser Valley, Subud Vancouver & Subud Victoria, and the Chair of the Pacific Northwest, south of the border.
Please forward this invitation to your members and let them know that a warm welcome awaits them in Errington!
Although the location of the gathering makes it mainly accessible to those living on Vancouver Island, I know that previous events have attracted people from the smaller islands, Lower Mainland and other parts of the region.
So, just in case the date and place work for you, please join us.
If you can let me know that you plan to come, this will help to give us some idea of expected numbers.
I am also taking this opportunity to pass on to our Canadian Western Regional members an opportunity to learn more about what is happening with Subud in Cuba. Alejandra Martinez (Committee Councillor for Subud Canada) has been working hard as a member of the Zone 7 Council to improve our communications with Subud Cuba and has recently started translating the Cuban national magazine "Alborada", from Spanish into English. If you are interested in reading this, please let me know and I will forward a copy to you.
That's all for now.
All the best,
Dave Hitchcock
(Western Canada Regional Chair)
MID – ISLAND SUBUD GET-TOGETHER
On Sunday, October 19, 2014
You are invited to an afternoon of latihan, testing, potluck and socializing.
Where: Errington Community Hall, near Parksville on Vancouver Island
Directions:
· From the main Island Highway take Highway 4A from Parksville (the old Alberni Highway) and turn left at Errington Road, which is also signposted as the road to Englishman River Falls Provincial Park.
· Stay on Errington Road until you reach the 4 – way stop in "downtown Errington" (where there is the Errington Store and a gas station, but not much else!)
· Just past the 4 – way stop, on your left is the Errington Community Hall.
When: Sunday, October 19, 2014
Time: 1:00 til 7.00 pm
Cost: The total rental cost for the two halls is $175. Estimated $15.00 per person to cover this cost. This amount is flexible depending upon how many attend. Hopefully there will be more than 12 of us, so the cost per person will be less!
Rough Schedule:
1:00 to 1:30 pm: Meet at Errington Community Hall
1:45 pm: Quiet Time
2:00 pm: Simultaneous latihans, followed by testing, or whatever.
5:00 pm: Potluck supper and socializing. Please bring food and drink
to share. There is a fully equipped kitchen.
7.00 pm: Complete clean up and leave for home
If you have any questions, please contact Dave Hitchcock at 250 370 1291 or "hitch@shaw.ca"