Paul Nelson, Subud Greater Seattle Local Helper (and rental agent for 9 years) has been Chair of SICA-USA since November 20, 2020 and his latest report as Chair features these developments: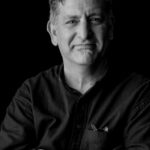 SICA's website (www.SICA-USA.org) is averaging 80 hits a day in 2021, up from 44 last year and 43 the day before that, a 55% increase. March was an average of 100 hits a day. Posts have been done for approximately 114 consecutive weeks. There are several regular bloggers and our Cultural Conversation was launched this year. A Lawrence Pevec idea, the direct link is: https://sica-usa.org/sica-usa-cultural-conversation/ SICA hopes to be engaging members in this conversation online and, when we again can meet, at workshops at Congresses. The Board feels that the conversation about culture has the potential to transform SICA AND Subud.
Website submission guidelines are being developed. Lauren Stomel has joined as Web Coordinator.
SICA has awarded grants in 2021 to Patrick Morgan, former Office Manager for Subud USA for his memoir, River of Dreams. He died in March. His memoir is available on the SICA-USA website. Emmanuel Williams was also awarded a grant for Crinolina – a Young/Adult fantasy novel.
SICA's fund drive, the first ever in SICA-USA history, started a few weeks ago with a goal of $20,000 and 200 contributions of $100 a piece. So far we have raised $4,250. 
https://sica-usa.org/contribute/
Role Testing was done this past Friday (April 23) and the results were pretty amazing. The men's testing was taped and a transcript being developed from that.
SICA needs a Secretary. Please refer potential candidates to:
Splabman@icloud.com
Paul woud love to see Subud Greater Seattle members support SICA-USA at this time and gives thanks to those members who have already donated.