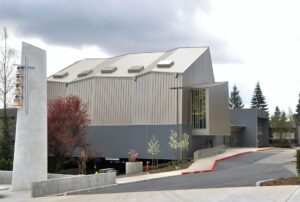 Hi All,
There will be no eastside latihan this Friday 11/25, the day after Thanksgiving at our rented facilities at the  Bellevue First Congregational Church .
Further to that, as of December 30, 2022, Subud Greater Seattle will no longer rent latihan space from the church.  Friday latihans will end!
We who have been attending regularly came to this conclusion because of two reasons:
So few of us attend most weeks.  Of late, only 5 members have been able to attend regularly — two couples and one man. If one of the couples cannot attend, then we usually cancel for that week. This has meant we've used the facilities only approximately 60% of the time over the last 51 weeks.
Because  we sometimes cancel for the reason mentioned, those who come sporadically are confused by when there will actually be others there with whom to do latihan.
We will contact the church on December 1 to discontinue our rental after the end of December.
December Eastside Latihan Opportunities
For those of you who would like one last opportunity to use these facilities, we will be opening the building on the following dates only: December 2, 9, 16, and 30 (no latihan December 23).
Quiet time starts at 7:45.
Doors are locked at 7:55.
Latihan begins at 8 PM.
Thanks, Oswald Norton
Writing on the behalf of regularly attending members of the eastside latihan