Join us!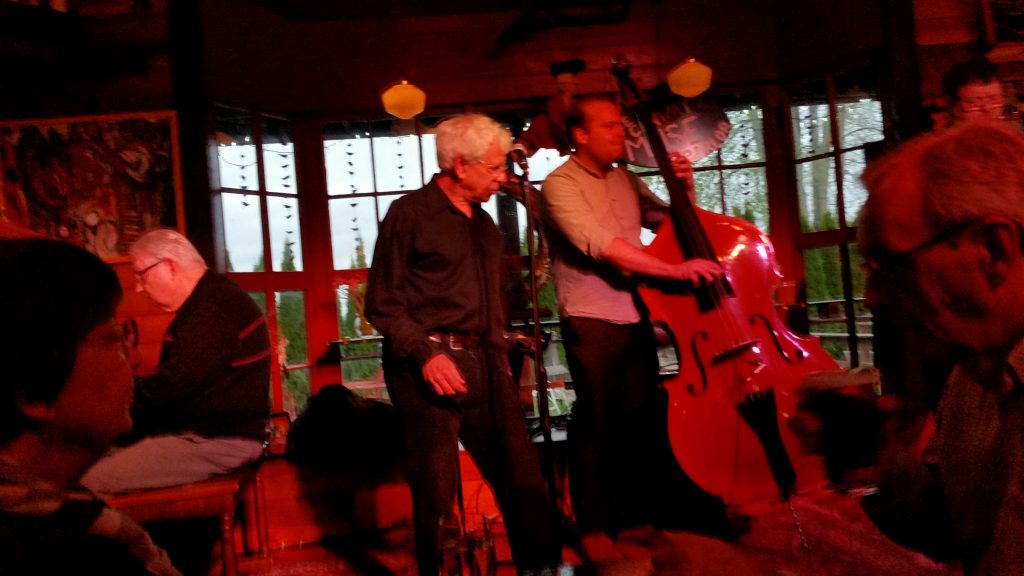 Luther Schutz and Elisha Gullixson would love your company on Saturday, June 23rd at 7pm, as would bassist Drew Baddeley and tenor saxophonist Jon Anderson for a repeat of the fabulous April 13th  concert at the Conway Muse in Conway. WA.
The Conway Muse is north on I-5 about 1 1/4 hours from Bellevue.
The venue opens at 6pm and food can be ordered during the performance. We're looking forward to seeing you there.
From the Conway Muse website:
Join Luther Schutz, Elisha Gullixson, Drew Baddeley and John Anderson for an intimate evening of vocal jazz standards.

Luther, a retired ER physician and long time Skagit County resident, has been singing non stop since the age of six. Over the years he has explored many different vocal genres(He is a founding member of "Midlife Crisis"). For the last several years he has been entranced by the "Great American Songbook",and has put out a well received CD of jazz standards.

Elisha has been playing piano since 1947. He has a committed respect for the discipline and joys of jazz and is a gifted soloist and accompanist.