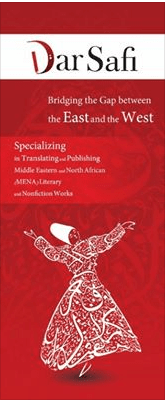 With the AWP in town, there will be 14,000 writers in Seattle this week. The Subud House will be full of lodgers by tomorrow night and there was a remarkable poetry reading last night as the debut of Dar Safi Press was celebrated. 
Subud members who attend the Poems for Peace event last September will remember Faiza Sultan whose poems about war were frank, ironic and incredibly moving. She is the Publisher of the Press and welcomed Iraqi poets living as far away as London and the Philippines to read. Wafaa Abdul Razaak had stunning war poems of her own and read them with a bold performance style before they were read in English by Faiza.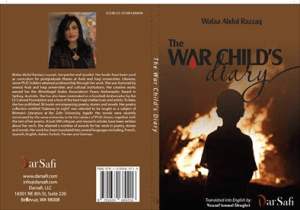 Traditional Kurdish drumming and singing was provided by Ahmed Yousefbeigi, whose mastery of the frame drum was mesmerizing. And the first half concluded with Falah Saik, who was introduced by the reigning winner of the Stranger Genius Award for Literature, Cairo native Maged Zaher, who said Salah was the most important Arab poet in the world.
Maged read the English translations which had a broad range of references, from Hamlet to Marx and his own anatomy. The conversation the poet described at the grave of Karl Marx was especially deft. Amalio Madueño closed out the 2nd half of the reading which also featured two local poets.
Tomorrow (Thursday Feb 27) there are TWO MORE readings at the Subud House. I can't tell you how amazing last night was and how disappointed there were NO SUBUD PEOPLE to witness, to talk to the gathered about our community, our house, SICA and other topics I engaged in briefly. Please try to attend and remember, there is no latihan.
BEI, Thursday, February 27, 7:00PM- 11:PM. The event is sponsored by Black Earth Institute and we are inviting writers who have had work in About Place Journal, BEI Fellows and various friends and colleagues. Part of the impetus of this event is to explain more about the mission of Black Earth Institute, a progressive think tank of artist-fellows and scholar-advisers to work toward a society based on justice, spirit and earth-centeredness, as well as to get together many of us who have been involved in About Place, the literary journal BEI publishes quarterly to give voice to their mission.
Colorado Review, Yalobusha Review, and Ahsahta Press are proud to present A Midnight Triptych, AWP's biggest late-night event. Join us for last call on Thursday night/Friday morning for an all-star line-up featuring Carmen Giménez Smith, Matthew Cooperman, Lucy Ives, Danniel Schoonebeek, Gillian Conoley, and C. Violet Eaton. 12M Thursday night/Friday Morning. The reading will be held in the basement of the Spring Street Center chapel (1101 15th Avenue)–just one mile from the conference center. Doors open at midnight and we'll get started shortly thereafter, so don't be late. Beer for sale or bring your own drinks. See you there!