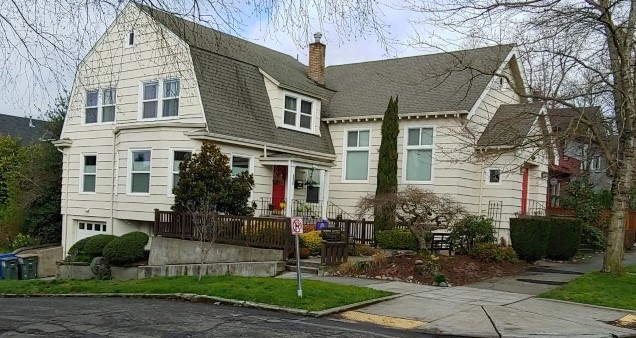 The Helper Dewan of Subud Great Seattle met via Zoom, Sunday, October 18, 2020, and discussed current issues. Sebastian Tedrow talked about the Tuesday, 10am Men's Latihan in person at the Subud House. We have attempted to establish a telephone link but no one seems to be using that. Testing on the in-person Latihans showed that in-person Latihans are of most benefit. They are higher than doing it alone, simultaneous (not on the phone) and on the phone. In an actual phone Latihan Sebastian received that he DOES have helper responsibilities. He reported that he no one should do "ad-hoc" (unscheduled) Latihan at the Subud House.
A discussion of keys and comfort ensued, as well as proper COVID protocol and the need for all participants to sign waivers, copies of which are posted in the Men's hall and in a pile awaiting signatures.
That women and men are not doing Latihan at the same time was brought up by Lucinda O'Halloran and women felt there was a lack of respect in making this decision.
Evan Padilla joined the meeting and was asked if he would be interested in becoming active again as a Helper. He agreed he would in a limited capacity and Men broke off to test and found that it was positive and Evan will join the Tuesday helper rotation and will be part of a Sunday rotation, both of which Latihans will commence at the Subud House in the Men's Hall.
The first In-Person Sunday Latihan for the Men will happen November 1 at 11am.
The clean rugs in the Men's hall look beautiful again.