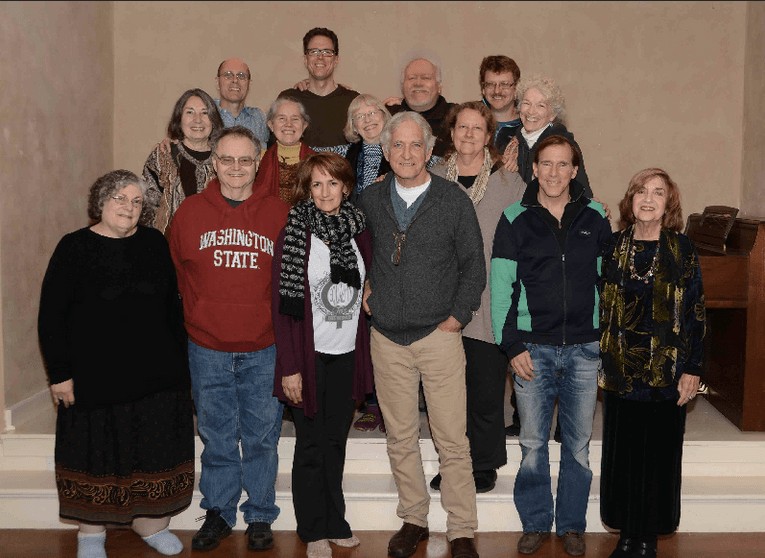 (L-R ) First Row: Sonya Shooshan, Sebastian Tedrow, Muftiah McCartin, Marius Harold, Kenneth Clark, Halimah Polk; Second Row: Shoshanah Margolin, Mary Wold, Lianne Card, Sofia Nicoletti, Alexandra Boyer; Third Row: Michael Barber, Daniel Stralberg, Benedict Herrman, Laksar Reese.
The U.S. National Dewan met in November at the Subud House in Seattle and there is a report in the latest Subud USA E-Blast:
SUBUD USA NATIONAL DEWAN MEETING IN SEATTLE
The Subud USA national committee and helpers met together in Seattle at the Spring Street Center over the weekend of November 21-23. One purpose of the meeting was to strengthen working relationships which all felt were good to begin with. Testing and sharing, having meals together, all helped to strengthen the bond. Another purpose was to ensure that the efforts of each side of the dewan were aligned and integrated. Several issues and topics require both helper and committee input. One surprising outcome of the testing on priorities was that, while it is very important for the national helpers to travel, this was also important for the national committee in order to stay close to the membership and provide support to both kejiwaan and organizational sides of the organization.